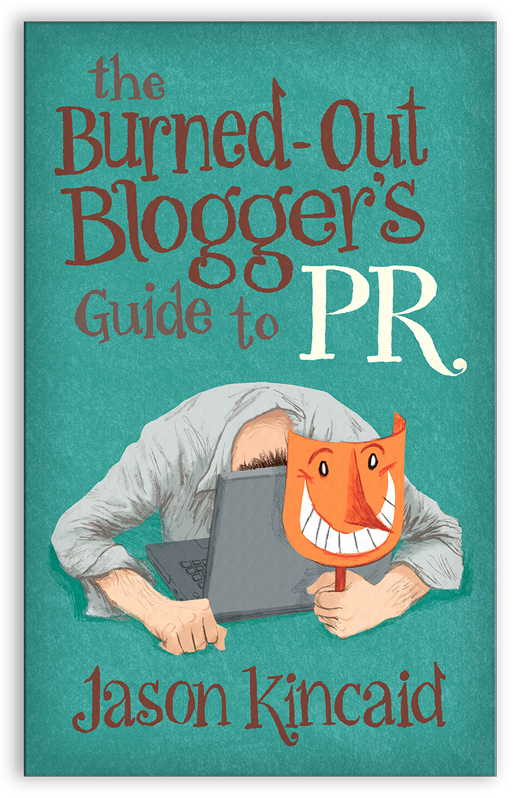 I published my first book this week.
The seeds for the book were planted years ago, while I was still knee-deep in blogging at TechCrunch, and it feels good to finally get it out of my head (I launched it on stage at TechCrunch Disrupt which was a lot of fun).
I'll be writing more on it soon, but for the time being, here's an excerpt from my former boss, Michael Arrington's, review on TechCrunch.
More than anything else, Jason Kincaid's new book The Burned-Out Blogger's Guide To PR is about the startup journey. It has something for everyone, and it's smart. It's also laugh-out-loud funny…

It's indispensable for startup founders, and they'll love it. Bloggers and reporters will cry over how perfectly it describes their frustrating lives. And PR people will groan and say it's all nonsense."
I'm thrilled he liked it so much. If it sounds up your alley, you can find the Kindle version here, and the paperback version here.
Read More