Bio
The standard bio is below, but here's the gist:
I grew up on computers and video games, am fascinated by science (evolution and genetics, in particular), and wrote for TechCrunch for a long time. I'm a tech guy by trade, but here, I write about whatever strikes my fancy.
---
As a full-blooded Millennial, Jason Kincaid knows that Millennials like Gifs.
He is hip with it.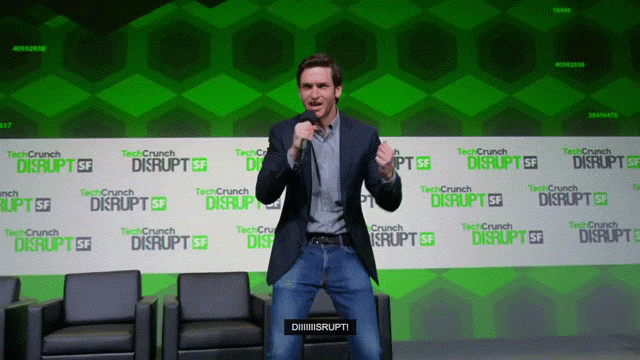 Jason Kincaid is a writer, tech pundit, on-screen video guy, and conference host with ambitions of getting into comedy.
Before becoming a cliché, Jason worked as a writer at TechCrunch from 2008-12, spanning some of the site's most formative years. There, he wrote over 3,000 posts, met with countless entrepreneurs, and interviewed key figures including FCC Chairman Julius Genachowski, Senator Al Franken, former Yahoo CEO Marissa Mayer, Facebook CEO Mark Zuckerberg, Dropbox CEO Drew Houston, and many others. He was the cohost of the weekly-ish talk show OMG/JK and the co-creator and host of TC Cribs.
Drawing on his experience at TechCrunch, in late 2014 he published his first book: The Burned-Out Blogger's Guide to PR.
He has appeared on CNBC, BBC America, NPR, and G4, moderated panels at SXSW, emceed the Startup Battlefield portion of TechCrunch's Disrupt conference many times, and played himself on the hit HBO show, Silicon Valley.
In 2016 he hosted 1st and Future, an event presented by the NFL, TechCrunch, and Stanford GSB as part of the festivities for Super Bowl 50.
He attended UCLA, graduating with a BS in Biology and a minor in Society and Genetics.
---
You can find more information about me in these articles:
This interview I did with Hunter Walk covers a lot of my time at TechCrunch and includes a kind introduction from Michael Arrington, the founder of TechCrunch.
Michael Arrington wrote this complimentary post about me when I left TechCrunch.
And here's my fledgling IMDb profile.
Gif by Anthony Ha